Resource Centre
On this page we will share information and links to helpful industry resource websites.
WoodSolutions is an industry initiative designed to provide independent, non-proprietary information about timber and wood products to professionals and companies involved in building design and construction.
WoodSolutions comprises a website with more than three thousand pages of information and downloadable resources, technical publications, professional seminars and other related activities.
A collaborative effort between FWPA members and levy payers, WoodSolutions is supported by industry bodies and technical associations.
WoodSolutions is resourced by Forest & Wood Products Australia Ltd (FWPA), a not for profit company that provides national research and development and promotional services to the Australian forest and wood products industry.
The Wood. Naturally Better.™ website has been created to give you information about Australia's forest and wood products sector. Our aim is to help everyone understand the natural advantages of wood, its renewability and positive contribution to reducing the effects of climate change.
Wood. Naturally Better.™ is resourced by Forest and Wood Products Australia Ltd (FWPA,www.fwpa.com.au) and is a collaborative effort between FWPA members and levy payers; it is supported by industry peak bodies and technical associations.
Buy Queensland Timber is a website dedicated to explaining the benefits of using Queensland Timber, especially for building projects in Queensland.
Living in a State battered by floods, heat and wind you want assurance the building materials you choose will stand to the test of time. Queensland timber is fit for purpose – trees grown in local conditions provide timber that will provide years of faithful service.
Do it once and do it right. Buy Queensland timber for your next building project from an Accredited Queensland Timber Merchant. There's also a search facility to find stockists of Queensland Timber. Of course, Simon Home socks predominently sustainable timber grown in Queensland.
Timber Queensland is the peak timber industry body in Queensland. With origins stretching back to 1938, our name is synonymous with impartiality and authority.
We are a commercially-minded, non-profit industry association representing the interests of our members. Our unique and diverse membership base consists of timber businesses from plantation growers, harvesters, sawmillers and merchants through to timber users including manufacturers, architects and builders.
Timber Queensland, on behalf of our members, works to gain the support of politicians, government departments, employer and environmental groups. We are committed to creating greater public and political awareness of the forest and timber industries, and the valuable economic and environmental contribution they make to Queensland.
A key role of Timber Queensland is to support and encourage the development and expansion of the forest and timber industries as a means of securing the long-term business viability of our members.
ATFA is the leading body of the Australian timber flooring industry. ATFA industry intelligence is passed on through its members.
ATFA members have access to the latest industry standards, technical expertise, business advice, recognition and training. ATFA is the leading body of the Australian timber flooring industry using local professionals with world class standards. ATFA is a key part of our members' support network.
Housing Industry Association (HIA) is the official body of Australia's home building industry.
As the only national industry association for Australian building professionals, we represent the interests of the housing industry at regional and national levels. Our extensive membership program supports residential builders, trade contractors, developers, design professionals, kitchen and bathroom specialists, manufacturers and suppliers. We have been supporting the Australian home building industry for more than 60 years.
Master Builders is the major Australian building and construction industry association. Its primary role is to promote the viewpoints and interests of the building and construction industry and to provide services to members in a broad range of areas including training, legal services, industrial relations, building codes and standards, industry economics and international relations.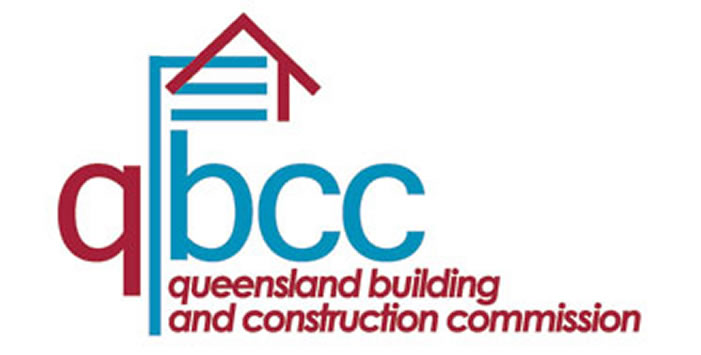 The QBCC supports the growing Queensland community by providing information, advice and regulation to ensure the maintenance of proper building standards, remedies for defective building work. By doing this we promote confidence in the building and construction industry. Led by the Commissioner and governed by a board, the QBCC consists of a skilled and expert team of staff that work hard to meet the needs of industry participants and the community.
The QBCC Management Structure Chart (PDF) identifies the key figures within the organisation and their areas of responsibility.
The Commission regulates the building industry throughout Queensland.
Find information about the national approach to building codes and building standards.
The Australian Building Codes Board addresses issues relating to safety, health, amenity and sustainability in the design and performance of buildings through the National Construction Code (NCC) Series, and the development of effective regulatory systems and appropriate non-regulatory solutions.
The Australian Building Codes Board (ABCB) is a Council of Australian Government (COAG) standards writing body that is responsible for the National Construction Code (NCC) which comprises the Building Code of Australia (BCA) and the Plumbing Code of Australia (PCA). It is a joint initiative of all three levels of government in Australia and was established by an Intergovernment agreement (IGA) signed by the Commonwealth, States and Territories on 1 March 1994. A new IGA was signed by Ministers, with effect from 30 April 2012.
The Cyclone Testing Station (CTS) is the pre-eminent independent authority on the performance of buildings in severe wind events. CTS is located at James Cook University in Townsville and focuses primarily on the performance of houses and other low rise buildings in Australia and the surrounding region. Activities include investigations after wind events as well as research, testing and community education, aimed at ensuring that buildings designed to resist severe wind events are safe, economical and sustainable.
This EWPAA website provides a regular news and information service for architects, timber engineers, speci­fiers, students and builders.
The Engineered Wood Products Association of Australasia provides technical information, advice on Australian and New Zealand building codes and standards, updates on forest and forest product certification and building materials performance.
Construction timbers in Queensland" identifies where and how timber can be used in Queensland. It describes the properties of timbers used in the construction of class 1 to class 10 buildings ( e.g. houses, carports, garages, greenhouses and sheds) in Queensland, as well as other purposes such as furniture, landscaping and outdoor structures (eg. playgrounds and fencing). It also provides recommendations for the appropriate use of timber across the state.
This publication is noted as a primary-referenced document in the Queensland variations to the Building Code of Australia ( BCA, Australian Building Codes Board) under the Qld Building Act 1975. The publication has two parts;

Book 1 provides definitions and descriptions

Book 2 provides details on the timber properties and specifications
---
Read more about Timber Queensland here
Feature News
Published 28 August 2015
HIA MEDIA RELEASE 28 August 2015   CLICK ON IMAGE ABOVE TO READ & PRINT ARTICLE  Don't miss out on future housing updates. Join our Mailing List. 
Read More
Published 1 July 2015
Economic situation is complex in 2015/16   - Glenn Stevens calls Sydney house prices "crazy" -   Forecasting the housing market has become something of a shared preoccupation for much of Australia. The Australian economy is still in a weak stage of recovery - its recuperation not helped by various…
Read More